Wales International are delighted to be sponsoring Urdd staff to run a summer school in Sydney, Australia and that we were able to announce this on the first day of the Urdd Eisteddfod.
We are thrilled to be forming links with the Urdd and to be able to support both the Welsh language and the youth of the Welsh diaspora; two causes close to the heart of our organisation.
Below you will find the latest article from the Urdd: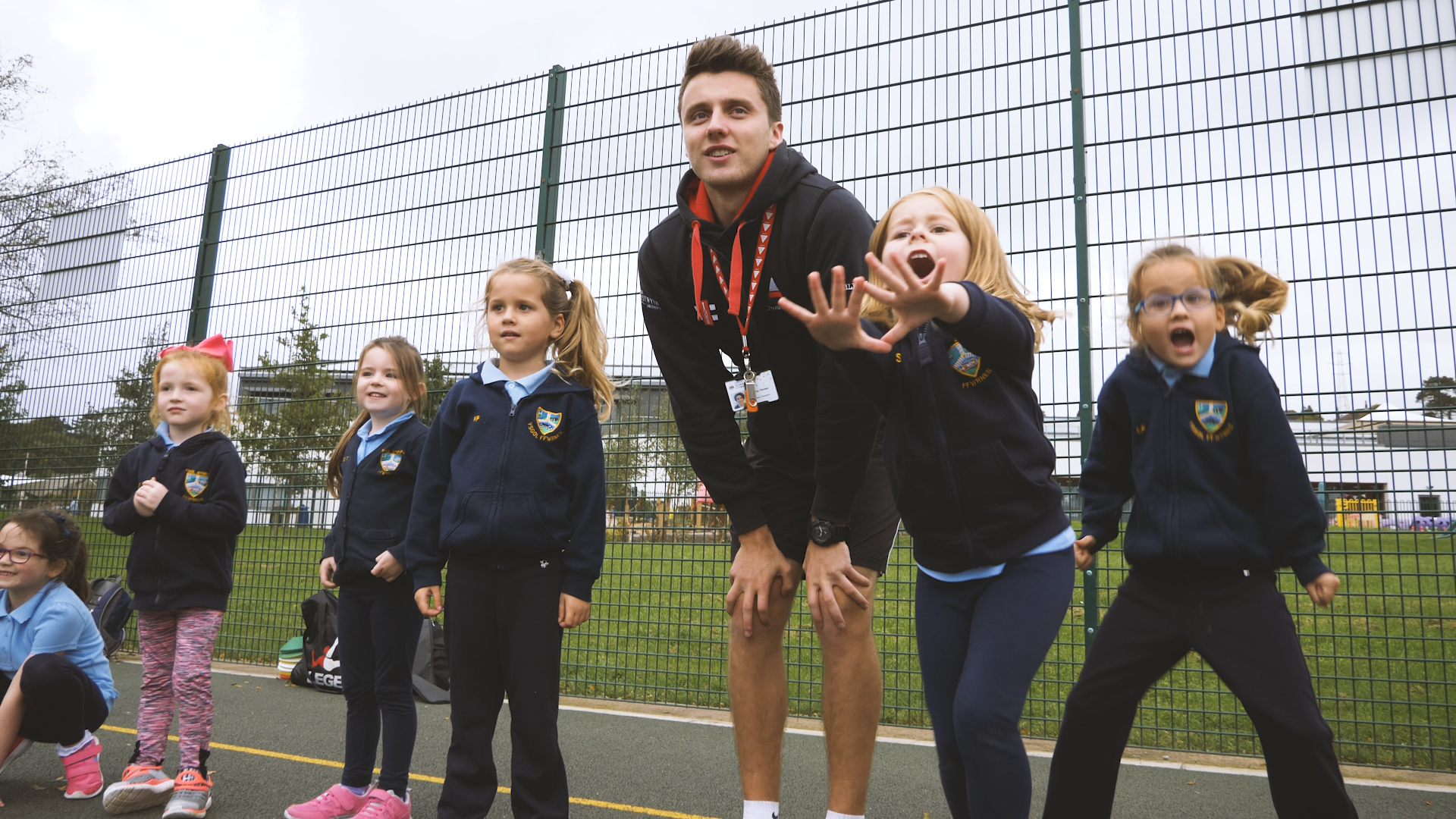 We've been able to secure an opportunity for an Urdd staff member and sports apprentice to visit Australia next year.
In January 2020, and annually thereafter, the Urdd will send an apprentice and a member of staff to run sessions at the Welsh language summer school, Ysgol Haf.
The summer school is organised by Grŵp Chwarae Cymraeg Sydney. The Group was founded in December 2016 with the aim of helping families who wish to raise their children to either speak Welsh or to learn more about their Welsh heritage and the language.
The statistics show that the number of Welsh speakers in Sydney is increasing. According to the 2016 census data, 1,689 speak Welsh at home, a 16% increase since 2011.
The visit is sponsored by the summer school (Ysgol Haf) and Wales International. Over a two week period the staff will be offering various sports and arts activities through the medium of Welsh giving the children the opportunity to use their Welsh in a lively and fun atmosphere. The sessions will develop the children's confidence in using the Welsh language and be a valuable work experience for the Urdd staff.
Gwenfair Griffith, a parent from the play group said, "The parents from the Play Group are very excited about the development of this partnership with the Urdd. It means a lot to families who strive to pass on the Welsh language to their children on the other side of the world. Getting hold of Welsh resources so far from Wales can be very difficult, despite help from modern technology. It is so important to have the opportunity to socialise and have fun with in the Welsh language, as well as learning to read and write, to maintain the children's interest in the language. That's where the Urdd apprentices will make a big difference. I am certain that the partnership with the Urdd will have an impact on the children's confidence and will give them a boost to become fluent Welsh speakers."
Kat Colling, Marketing Manager at Wales International, said "We are delighted to be forming links with the Urdd and to be in position to support both the Welsh language and the youth of the Welsh diaspora; two causes close to the heart of our organisation. We look forward to building our partnership with the Urdd further, using our global connections to support and share the message of the young people of Wales worldwide and offering opportunities for Welsh families around the world to celebrate and maintain their Welsh roots and language."
Sian Lewis, Chief Executive at Urdd Gobaith Cymru added,
"We would also like to acknowledge the support that we've received from Wales Week in London and Wales Week in Melbourne in initiating contact with the organisations in Australia that have made this project possible. We hope that our partnership with the 'Wales Week' team will continue for the future as we created great opportunities and experiences globally for the Youth of Wales as they become positive ambassadors for Wales and the Welsh language."